Before & After Gallery
View over 100 examples of real Removery clients who decided to share their before and after tattoo removal photos and results. Before and after tattoo removal photos are taken during every session so clients can track their results throughout the process.
View Photos
Case Studies
Hear the success stories from several Removery clients. From face to ankle tattoo removal, get a behind-the-scenes look at tattoo removal in action.
View Case Studies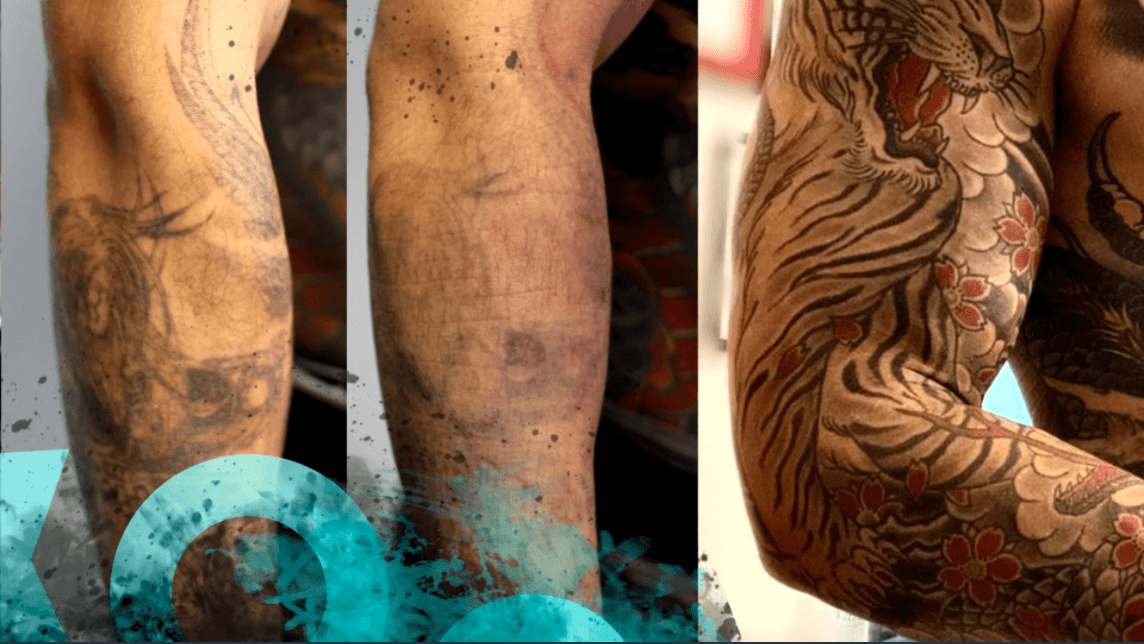 Tattoo Coverups
Learn how Removery works with tattoo artists and studios across the country to offer custom laser fading and coverups.
Tattoo Coverups Results
Full Tattoo Removal
Discover how Laser Specialists at Removery use state-of-the-art PicoWay® laser technology that is designed to give safe results in a shorter period of time.
Full Tattoo Removal Results
Book Your Free Consultation
Getting a tattoo removed is a big step. Connect with us to start your removal journey.