"How Many Tattoo Removal Sessions Does it Take? On Average 10-12 Treatments
Removery has treated over 120,000+ tattoos and has refined tattoo removal protocols. With years of experience, we are confident in stating that most tattoos can be removed in about 10-12 treatments. However, there are some exceptions and considerations when choosing full tattoo removal.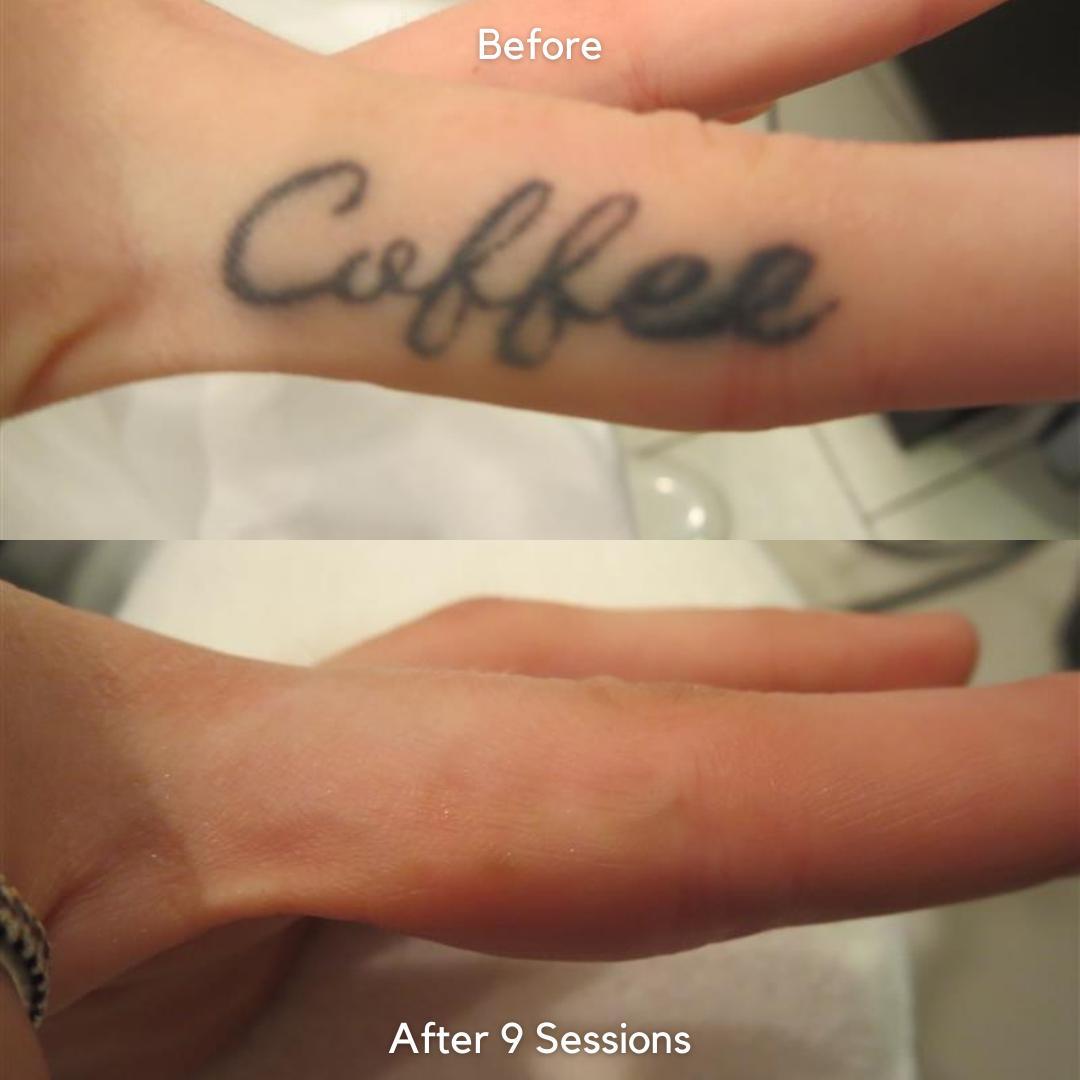 This client achieved full removal in 9 sessions, which is less than the average of 10-12. Some other clients require 12+ treatments and we will explain why in this article.